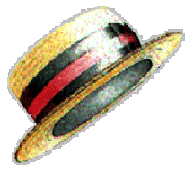 ---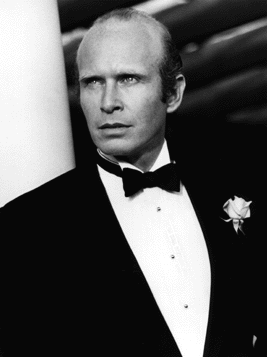 A cabaret artist with international exposure, Vintas conceived, wrote and performs his one-man show MERCI MAURICE, based on the life and songs of Maurice Chevalier. With a French and English song repertoire, Gustav captures the essence of that great performer. He is an habitue at The Gardenia, and The Cinegrill, in Hollywood, California, and Don't Tell Mama, in New York City. This production has earned him commendations around the world as well as from the Chevalier Estate.
Gustav Vintas, the Argentinean born, Canadian citizen and USA resident, is no foreigner to portraying characters of suave deception or sinister villainy.
In leading roles in film and television, Gustav has played an evil mercenary opposite Mel Gibson and Danny Glover in Lethal Weapon; a gangster opposite Scott Glenn in Verne Miller; a chauffeur and butler with a penchant for burying people alive in Midnight, co-starring with Lynn Redgrave and Tony Curtis; a co-conspirator kidnapping Linda Hamilton in the final two-hour Beauty and the Beast; opposite Victoria Principal in CBS' Mistress, and Angela Lansbury on Murder, She Wrote. After the success of Lethal Weapon, the film's director Richard Donner selected Gustav to play the lead role in Donner's episode of the first trilogy of his cult series Tales From The Crypt. Gustav recently completed work in the thriller Ringer, as well as in the action film American Hero. Vintas also hit the MTV airwaves as a commanding presence in the ground breaking Madonna video, Express Yourself.
He says he does not mind playing the villain. "I love these roles, and I know I am flexible enough to play other characters as well." Gustav does bridge these sinister roles with comedy. He was memorable as the doctor in Blake Edward's Micki & Maude with Dudley Moore and Amy Irving. Yet he does have a particularly menacing gleam and sly smile, with an accented baritone voice which has an air of sophistication and old world charm. These attributes won him the role as the real-life narco-terrorist, Pablo Escobar, in the Michael Mann, Emmy-nominated mini-series Drug Wars: The Cocaine Cartel, for which critics from such publications as Entertainment Weekly, The Hollywood Reporter, Variety, People and New York Magazine praised Vintas for his outstanding, multi-layered performance.
With Romanian grand-parents, Gustav says: "I have Transylvanian blood in my veins." This made him the perfect choice for the title role in Skouras' feature release Vampire at Midnight, as a psychoanalyst who believes he is a vampire.
Playing a psychoanalyst is something that comes quite naturally to Gustav. Educated at the French Lycee of Buenos Aires, Vintas received his Baccalaureat in Experimental Sciences from University of Poitiers, France, his M.D. from Faculty of Medicine, University of Buenos Aires, Argentina, Residency Certificate in Psychiatry from McGill University, Montreal, and a Fellowship Certificate in Child Psychiatry from Cornell University, New York City. Trained in the arts as well, from theatre to music, Gustav has a truly classical education which also includes studies at England's Royal Academy of Dramatic Art and with Stella Adler in New York.
On stage, Vintas received accolades for his work in a Charles Baudelaire one-man show at the French Institute in Buenos Aires. He also received critical praise for his starring roles in the New York production of Death Takes A Holiday as Prince Sirki; in Los Bubulinos, as Duke of Time, with Roi Escudero's Troupe; in Fatty, as Dr. Diener, at the Tiffany Theatre; as Herr Muller in Fassbinder's Garbage, The City and Death, and as The Judge, in Jean Genet's The Balcony, at City Garage, in Los Angeles.
Hailed as the new anti-hero for motion pictures, he is the man you love to hate. His engaging humour and subtle charm can quickly turn into a liquid ferocity with unpredictability and freshness. Gustav Vintas is a classic presence on the screen.
FILM REVIEWS

From the film Lethal Weapon...

"Gustav Vintas stands out among the supporting players as a chilly-eyed menace."

Duane Byrge, THE HOLLYWOOD REPORTER

space

TELEVISION REVIEWS

From the TV Emmy-nominated mini-series---

DRUG WARS: The Cocaine Cartel...

"Gustav Vintas stands out as the calm, calculating and cold-blooded Pablo Escobar."

THE HOLLYWOOD REPORTER

---

"The Drug Lord Pablo Escobar Gaviria (played by Gustav Vintas) is depicted as the brains behind the notorious Medellin Cartel.

Drug Wars offers more good acting than most TV movies...

Vintas makes Escobar a chilling baddie, dead-eyed and desiccated..."

ENTERTAINMENT WEEKLY

space

THEATRE REVIEWS

From the Fassbinder's play Garbage, The City and Death.

"Gustav Vintas in a colorful character."

THE LOS ANGELES TIMES

"Gustav Vintas in a mesmerizing performance"

as Herr Muller.

L.A. WEEKLY

"Gustav Vintas is superb as Roma's incestuous nazi transvestite father."

BACK STAGE

"Gustav Vintas gives a most memorable performance."

It's SHOWTIME

From the Jean Genet's play The Balcony.

"Gustav Vintas is excellent as a deviously hilarious Judge."

L.A. WEEKLY

"In a strikingly staged, sometimes hilarious scene, a bewigged Judge (Gustav Vintas) toys with a bodiced Thief, as a husky assistant occasionally thrusts a whip into the action."

NEW TIMES
---